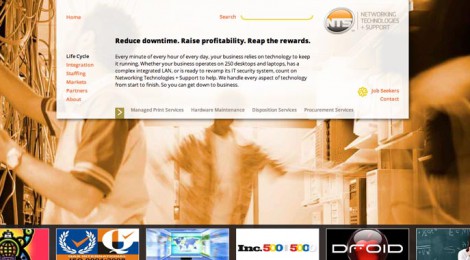 NTS is a technology services company based in Chesterfield, VA. The site features a modern, creative design including big images and non-traditional navigation. At the bottom of each page, notice the scrollable calls-to-action that engage users and drive them deeper into the site. This site was built in partnership with BLTdesign.
Visit at www.thinknts.com →
Like what you see? Contact us for a free consultation.