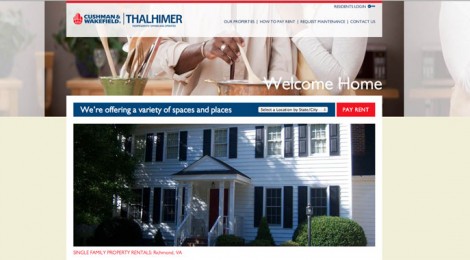 Cushman & Wakefield | Thalhimer is a full service commercial real estate firm with over 35 residential properties within Virginia and North Carolina. You may know Cushman & Wakefield | Thalhimer as a company that brokers commercial real estate, but they also manage residential properties. The site features welcoming images, intuitive navigation, and built-in maps that help you find what you're looking for quickly. This site was built in partnership with BLTdesign LTD.
Here are some screenshots from the website: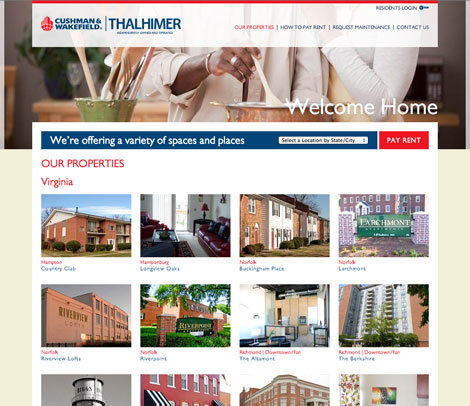 The main properties page (above) contains a visual list of all Cushman & Wakefield | Thalhimer apartments up for rent.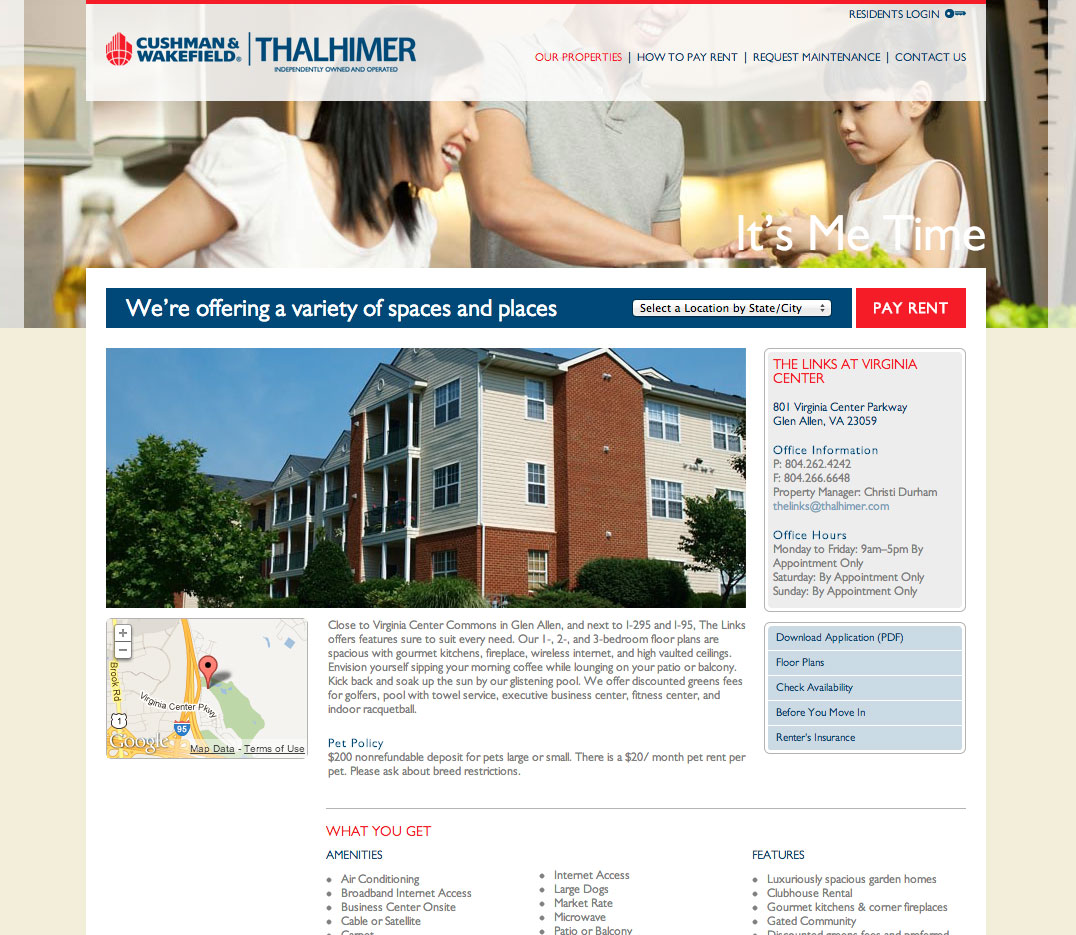 The individual property page (above) page highlights the details of a specific apartment property.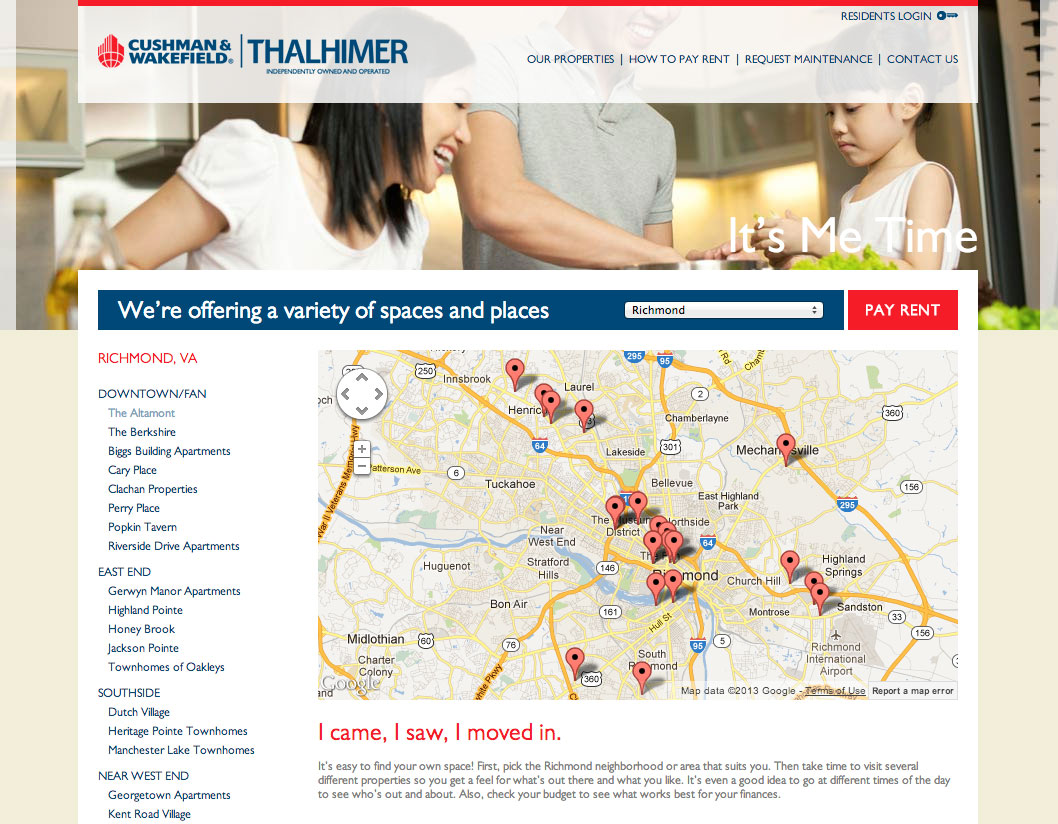 This view shows a map of the selected city and all properties within. You can easily zoom the map in and out to find out the best areas for your preferred area of town.
Visit at thalhimer.rentbot.website →
Like what you see? Contact us for a free consultation.