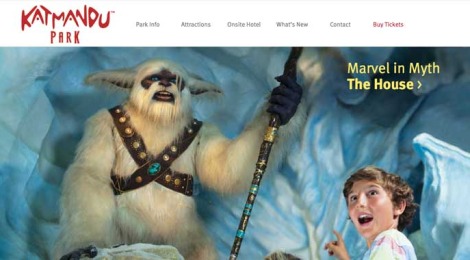 Adventure awaits at Katmandu Park® in Mallorca, Spain—Voted "Trip Advisor's Best Amusement Park in the Balearic Islands and #2 in Spain!"  Established in 2007, Katmandu Park has grown into a mythical theme park and resort with over 10 attractions. Journey through exciting rides, epic 4D encounters, climbing thrills and splash park fun. This site was built in partnership with Hardy Creative.
The website includes responsive design, bold colors, and huge imagery for maximum immersion. The goal was to create vivid experience that gives a sense of the wonder and mythical quality of the park itself. View a flipbook on The Legend of Katmandu to learn the lore and story. Visit the attractions page and browse the different experiences. The website is multilingual with 4 translations for a great user experience no matter where you're from. There's lots to explore – visit the website or buy a ticket to travel to the amusement park today.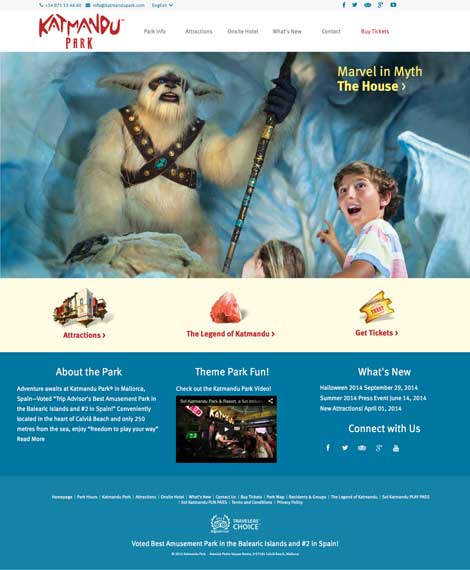 The Attractions page organizes the attractions into family fun and thrill seekers. Hover your mouse over the attractions to get more info.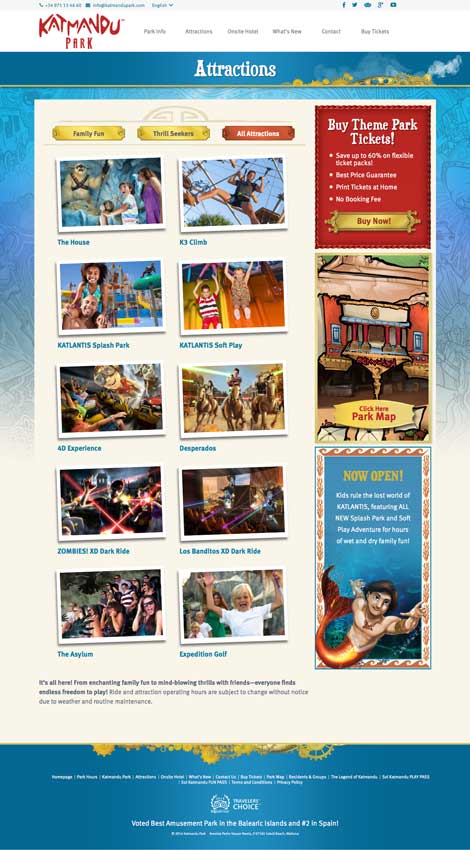 The Park Info page gives the park overview with links to hours and more details. Notice the rotating headline which appears throughout the site.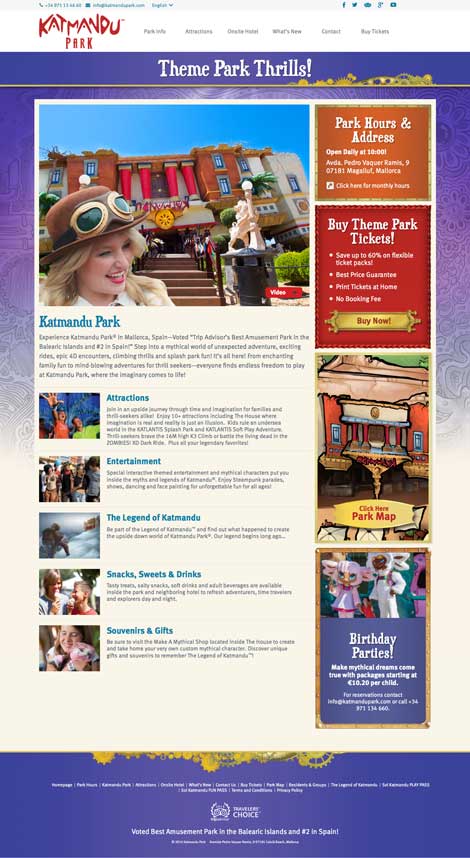 Visit at katmandupark.com  →
Like what you see? Contact us for a free consultation.