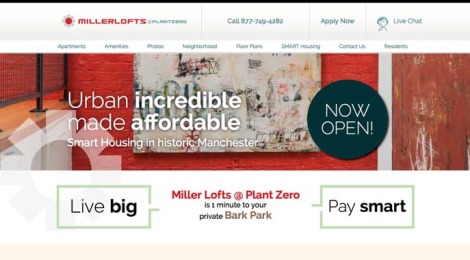 Miller Lofts is a new apartment community development in the Manchester district of Richmond, VA. It features artistically designed apartments with historic architectural details in the heart of Plant Zero. The website is designed with these artistic details in mind and includes responsive design, dynamic slideshow elements, and lots of colors and eye-popping visuals to increase engagement. This site was built in partnership with BLTdesign LTD.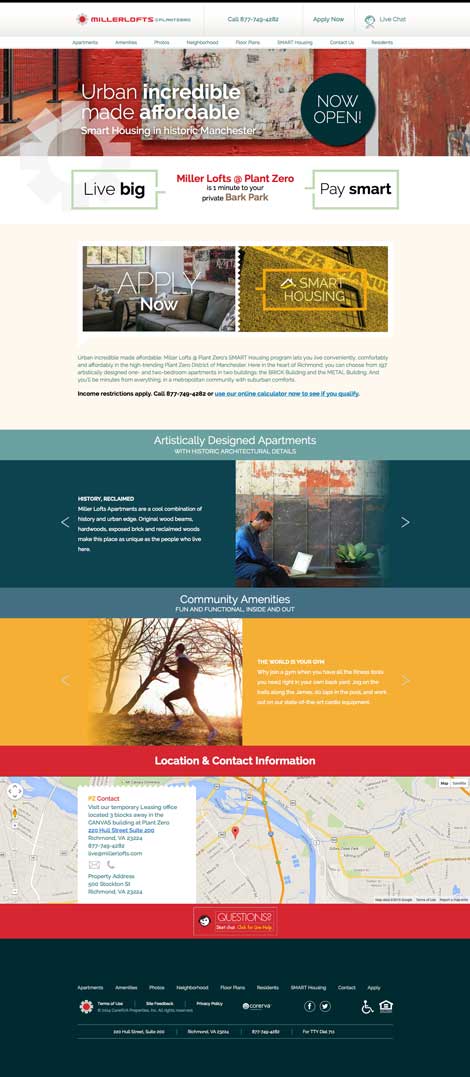 Visit the floor plans page with dynamically generated floor plans and downloadable PDFs, offering a detailed and easily updated system for a great user experience and minimal administrative hassle.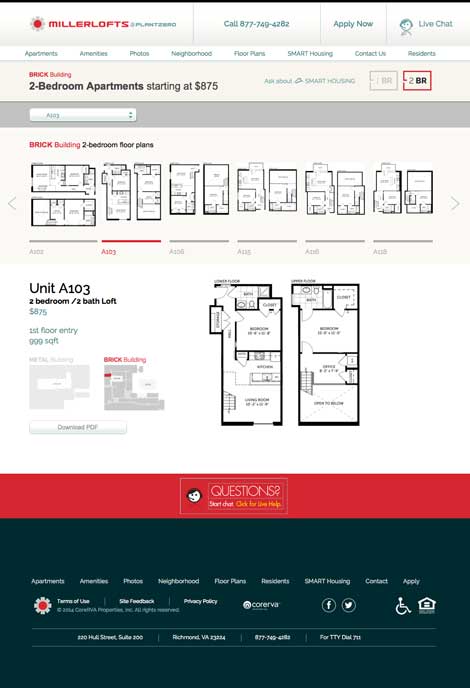 View the neighborhood page, which features strong visuals with dynamic rollovers with additional info.

There's lots more to see and experience. Visit yourself on both your desktop and mobile device to view it all.
Visit at millerloftapartments.com  →
Like what you see? Contact us for a free consultation.